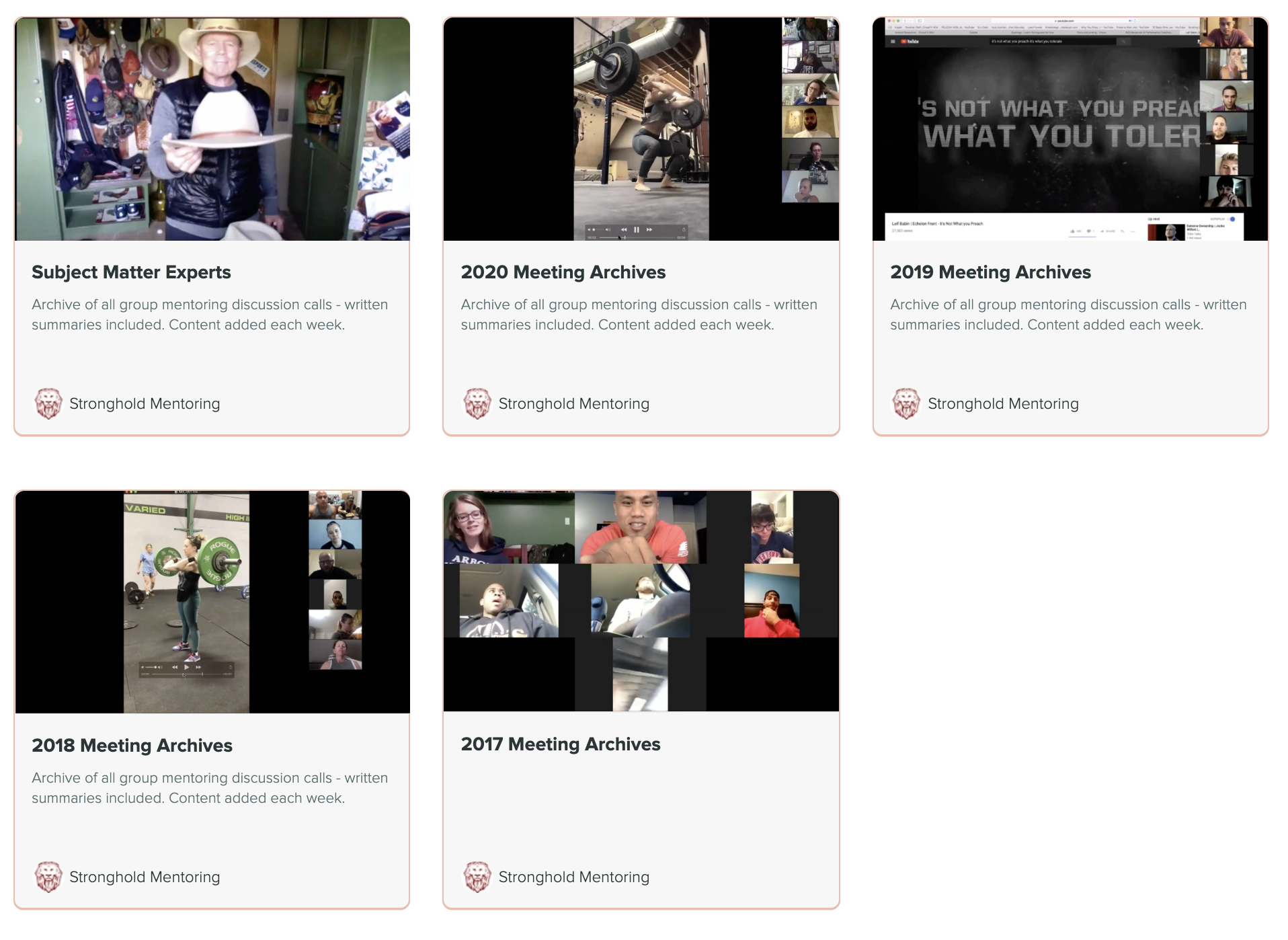 Welcome to the Archives
We meet live up to 5 times per week, but sometimes schedules don't line up. This option is for coaches who want to be part of the community but are unable to attend any of the live calls.
Each live discussion is recorded and uploaded here along with a written summary.
Expect to learn coaching tips, practice identifying faults and pick up a joke or two to use with your clients.
4 one-hour long discussions added per week.
We have been meeting every week since 2017, so there is A LOT of content ranging from coaching, business/gym development, staff development, and "peopleing" skills.
Connect with over 100 other coaches and gym owners to share ideas and ask for advice.